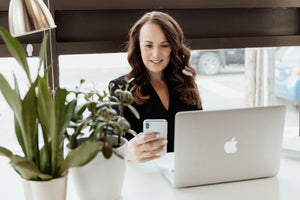 Become a more authentic, confident, and impactful leader
Over the last few years, women have been encouraged to shatter that "glass ceiling". My Leadership Coaching program is for leaders who want to go beyond that to develop progressive leadership skills that help them overcome boundaries in their career.

Whether you're a new manager or a senior leader, my program will unlock your leadership potential by aligning you with your natural strengths, and amplifying your skills and confidence for greater impact. Leaders I work with find the courage necessary to handle difficult conversations, the resilience needed to deliver on demanding and complex situations, and the support tools that help them reach their goals.

This program empowers you with coaching skills that will help grow and nurture the next generation of high performers. Equipped with key coaching fundamentals, you will be able to facilitate leadership development with your team, creating a culture of ongoing education and transformation in your organization.
My Leadership Coaching program includes:
Initial discovery session (90 minutes)

Two coaching sessions per month (60 minutes each)

One assessment:
Personality Assessment (Facet5)

Leadership 360 (The Leadership Circle)

Emotional Intelligence Assessment (Genos International)

Leadership development action plan
Leadership Coaching Packages Options:

6 sessions (3 months)
12 sessions  (6 months)
24 sessions (12 months)
* Please contact me for pricing information.
Become the authentic, confident and impactful leader you've always aspired to be with my Leadership Coaching program.
Book a free 30-minute consultation with me today to start discovering your full potential.