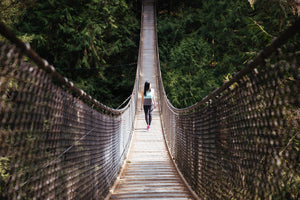 "Who am I?" is one of the most powerful question we can ask ourselves and is at the core of the process of transformation. Through the trials and tribulations of life, losses we've experienced, challenges we've faced it's possible we became someone we can't quite recognize. I work with individuals who along the way have lost touch with who they really are and want to reconnect to their truth and who they really are.
In Transformational Coaching, we ask the big questions and we explore the possibilities of who we are becoming and what we we truly want. My clients revitalize themselves, get creative, elevate their thinking and align their actions with their purpose. Simply said, they become the best version of themselves which is joyful, impactful, confident, resilient and creative.
Before committing and to explore Transformational Coaching with me please book a free 30 min. session.